BANNER GRIP™
Banner Stretching Frame
Takes loose banners and makes them drum-tight.
Any size made fast, free shipping!
Instant Quote & Order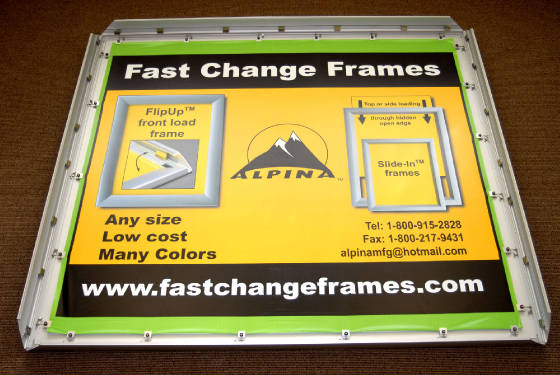 Stretched banner showing Banner Grip's simple clamps doing all the work.
Above clamps will stretch out the worst wrinkles and creases.
Your graphic will look like it was ironed ! Far better in stretching out stubborn wrinkles and creases than our competitors' spring stretching frames. Our screw tightening method allows you to control the intensity of the stretch whereas springs only exert a fixed amount of pull, which is often not enough to get all wrinkles out. Plus, springs fatigue over time losing their tension and loosening your banner, causing wrinkles. Our screw method holds tight, does not release the tension on the banner. Banner stays tight and looks the best!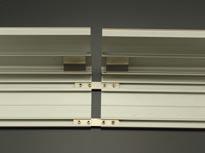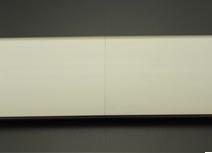 Large frames are sent in 60" to 80" sections and quickly connect with pre-installed joiner straps. Once closed, the seams are practically invisible. Frames are sent by UPS for easy assembly on site.
Our clamps or hook method of stretching the banner are far superior to frames that use springs to stretch the banner. Go with the best, Banner Grip!
Below applies to original Banner Grip Frame only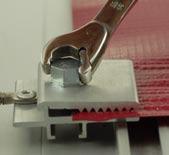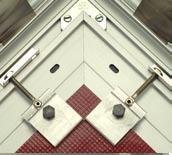 Patented, yet simple, super-strong alloy clamps stretch and hold the banner without tearing or perforating the banner.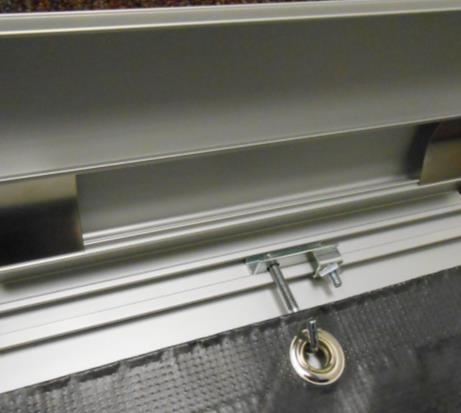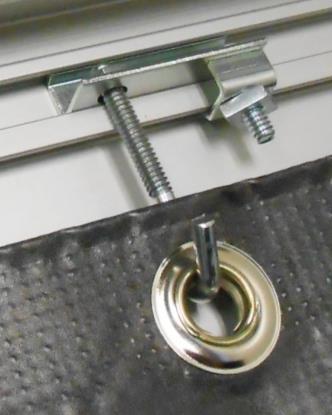 As an alternative to our Clamps pictured above, you can use our Hook method to engage grommet holes to tighten your banner.
FEATURES of the Banner Grip™ stretching frame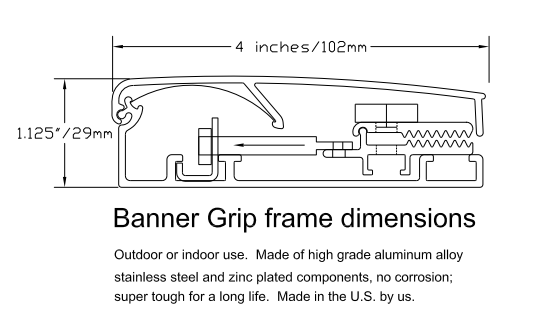 Easily hang loose banner in frame before tightening, no struggling with precision alignment or sticky tapes.
Other frames need to be screwed or riveted through the face of the frame to tighten banner. Banner Grip does not need screws or rivets on the face of the frame to achieve the cleanest, most professional look.
On other frames, corner wrinkles are common and very hard to fix. Banner Grip frame will eliminate 100% of the wrinkles for the BEST look for your graphic. Far superior stretch as compared to frames that use springs to tighten the banner.
Easily add clamps anywhere in rail, at any time-to get a perfectly stretched banner; Clamps are individually adjustable to get the perfect stretch -no sags anywhere. A truly innovative frame. Patents Pending.
Outside or Inside use, will not rust, drip or corrode -made of high-grade aluminum alloy and stainless steel;
Our frame holds
ANY
type of banner: raw edge, or existing banners with grommets, pole sockets or hemmed edges -any thickness banner;
Will also hold rigid, but flexible substrates like solid plastic sheets or sheet metal signs. Will eliminate "waviness" and make signs perfectly "flat".
Shipped in 60" to 80" sections (for larger frames) by UPS ground - for easy and fast assembly on-site.
No minimums: 1 or 1,000. Any size made, sent in sections ! Made in USA -highest quality at the lowest costs.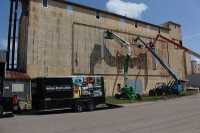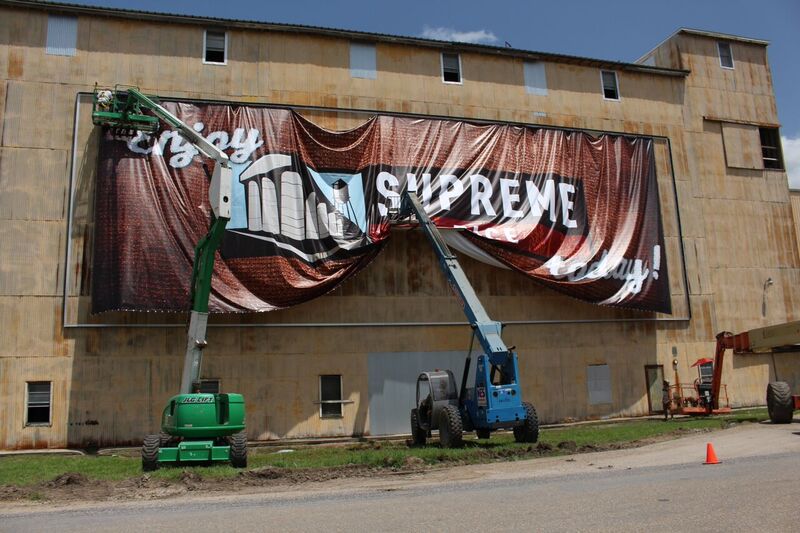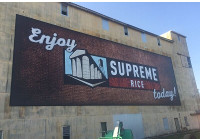 90 feet wide x 30 feet tall, will stay perfectly stretched with our Patented stretching system. Beautiful display !
Framing of the Mona Lisa
The original Mona Lisa is 30" tall x 20.875" tall. We obtained a high resolution photograph of the original. Maintaining the correct proportions, we enlarged the image to 136" tall x 96" wide. It was digitally printed on vinyl banner material, 4 color process, UV inks. Here we show how beautifully our frame can display this image, on the side of one of our factory buildings. See below.
Beautifully displayed, not a crease or wave anywhere, picture perfect!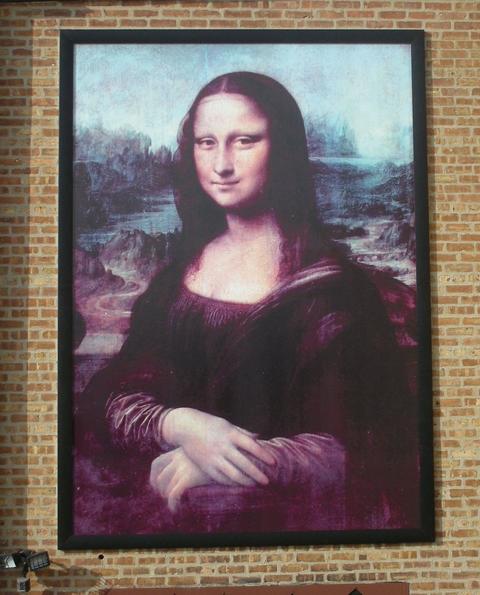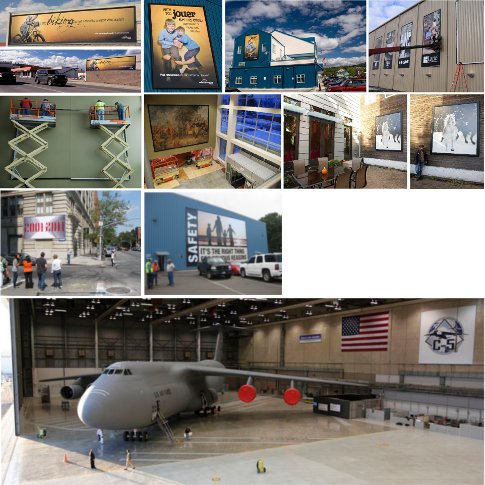 Large Banner Grip frames
2 large Banner Grip frames we made for Lockheed Martin to display some promo. banners for a big event for visiting US senators, Air Force generals, etc.
To debue a new military transport plane, the "C5." This MONSTER plane has the largest payload of any plane in the world, and can carry 150 tons!
Our frames are on the back wall of the hanger, with the flag in the middle. The "C5" frame is 30 feet x 25 feet and the other 6 feet x 27 feet, so our frames are BIG, but look small compared to the size of that hanger.
Custom made mounts
Tampa Bay History Center Bldg. (6) Banner Grip frames installed on custom made mounts, size 8.5 feet wide x 27 feet height, each banner. Close up picture on circle.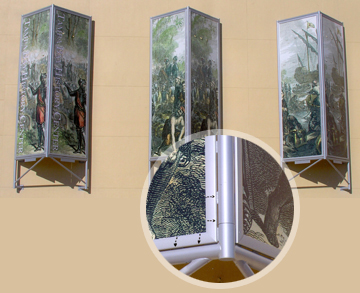 Examples below of other common banner mounting methods.
Banner Grip can fix this, and allow a perfect presentation of all these banners shown below.
An attempt to make the banners tight, but still wrinkled and wavy. Banner Grip can fix this.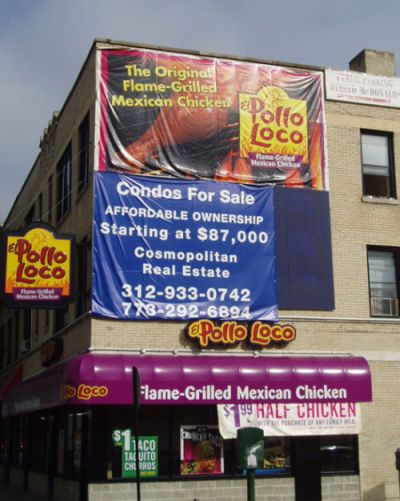 Loose sloppy banner mount. Banner Grip can fix this.

Close up of mesh banner corner showing ugly pole pocket stretching hardware. Banner Grip can fix this.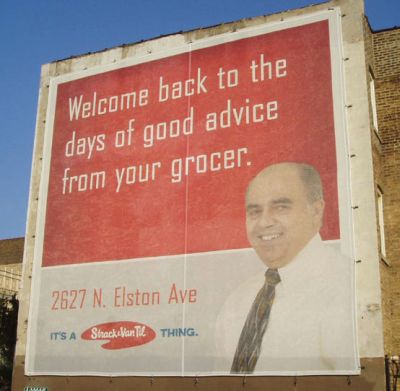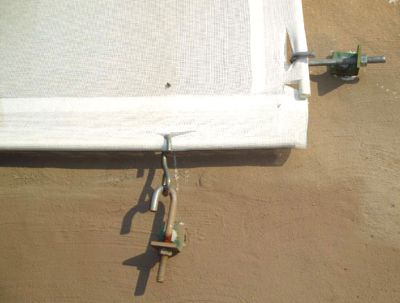 Size below: 143" x 120". Banner Grip frames are the most attractive way to display a banner on a nice building.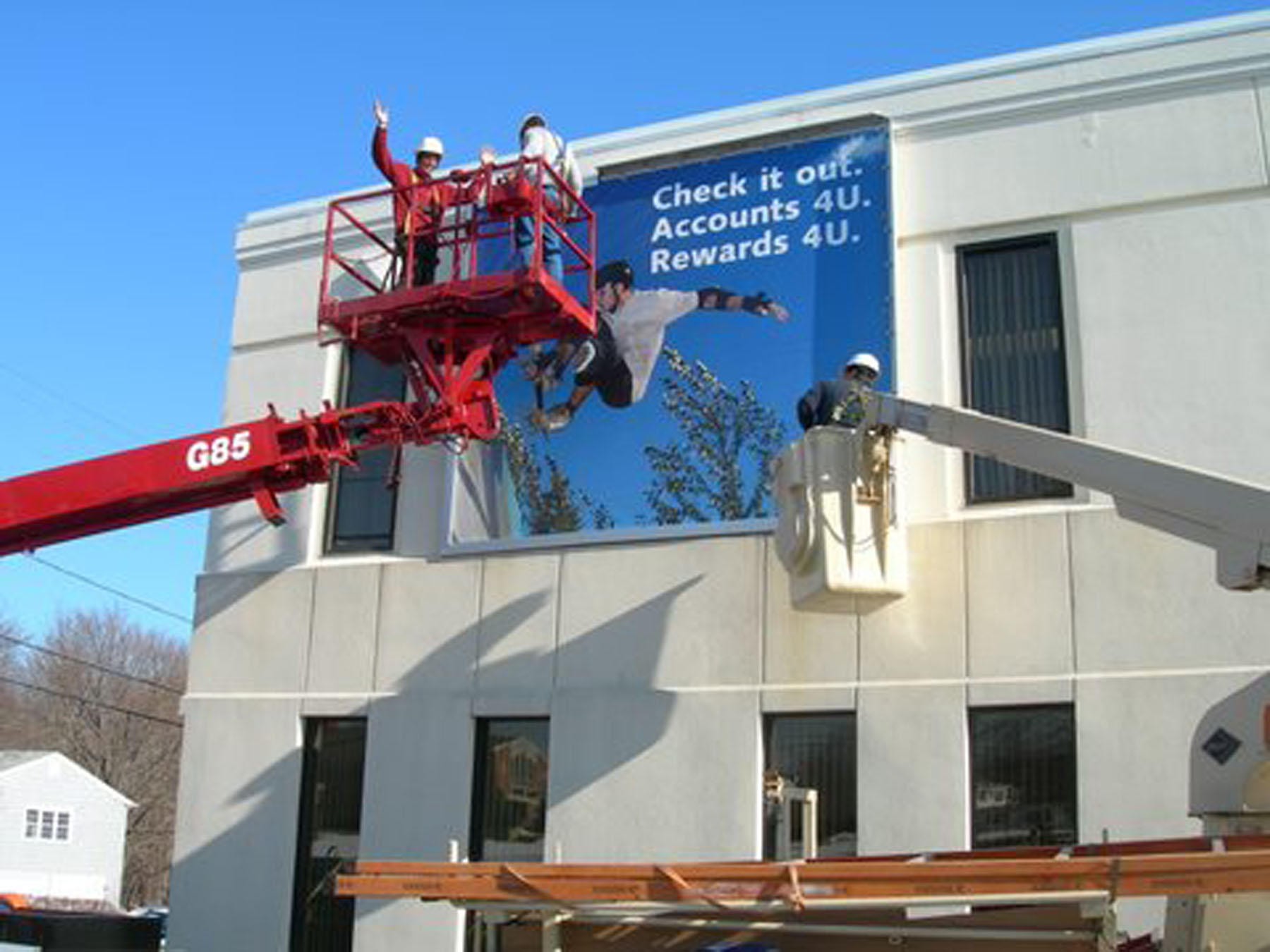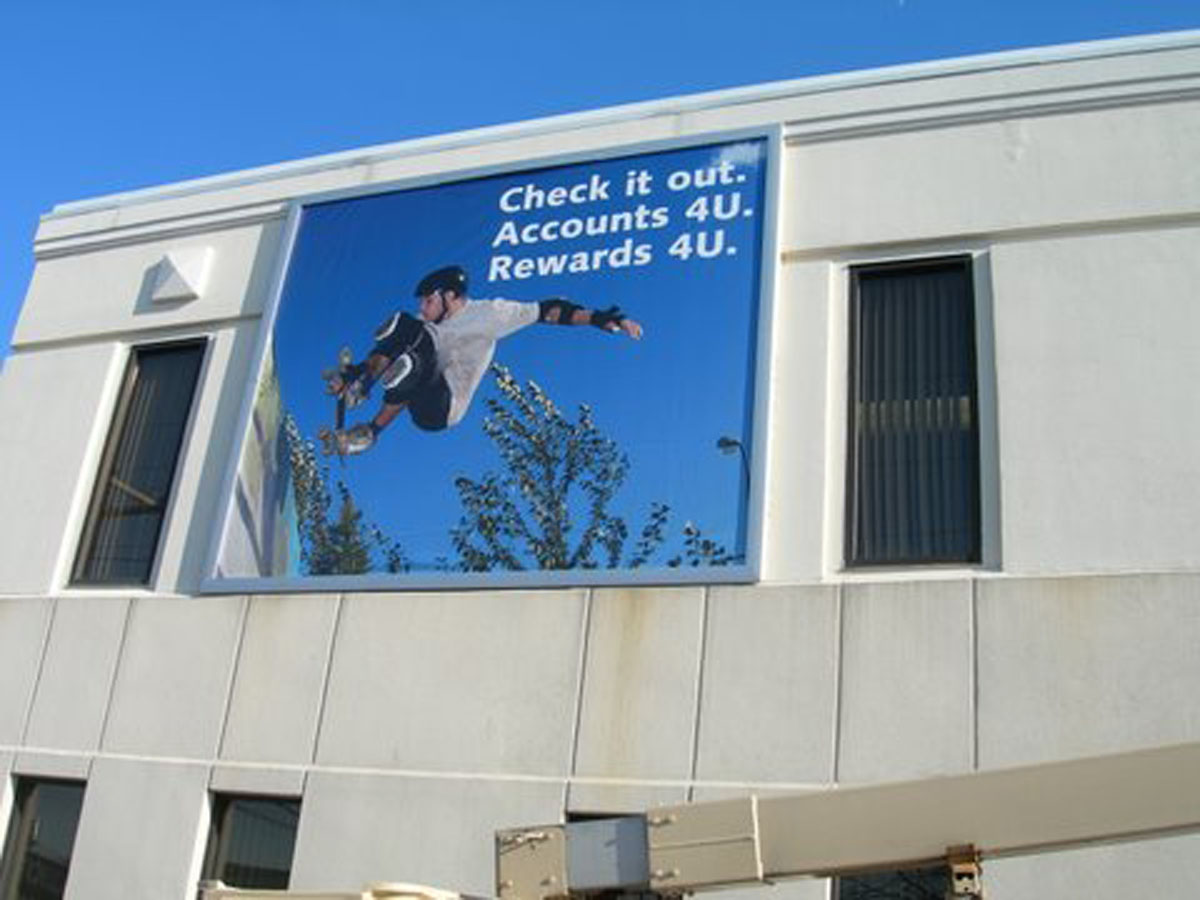 Above: Typical loose and sloppy banner mount.

Banner Grip frame tightens banner, hides ugly edges and mounting hardware. Nice!